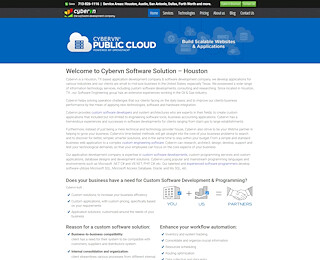 The Benefits Of Database Application Development
Database application development is a crucial part of the equation for any business and when you ignore the numerous benefits that it has to offer, you are placing your company in a disadvantageous position long term.
That's why it is important to read on and learn more about the advantages that database application development has to offer, so that you can choose the right company to develop your database app and increase your chances of prospering over the long haul.
Reducing The Amount Of Time Spent Collecting and Managing Data
Data is one of the most valuable resources that a company has available to them, but in many instances, they do not have the proper database application in place to help them manage the data once it has been collected. By reducing the amount of time that it takes to collect and manage said data, a company is able to focus this energy on other crucial areas.
Employees are also freed from the tyranny of having to collect and manage data and can utilize their time much more wisely. A company will run in a far more efficient manner from top to bottom when they have put the proper database application in place and a top notch developer takes all of your business' needs into account when doing so.
Various Methods for Analyzing Data
The best database applications offer those who use them with a number of great ways to analyze the data that they have collected and in most instances, this data is then used to formulate new and exciting marketing plans for the future. Let's say that a business needs to know a few different things about the way that their target audience engages with their product.
Thanks to database applications and their associated developers, the information can then be broken down in a variety of ways. There are no mysteries and the exact information that is needed is accessed in a timely manner. Companies that remain limited to one method for analyzing data are missing out on the joys of database application development.
Improved Information Quality
Companies often fall victim to the idea that they have to collect and use every single piece of information for the mere sake of doing so. In order to improve the quality of the information that your company receives and the consistency at which they receive it, database application development is highly necessary.
Disparate information can also be turned into a very valuable resource, thanks to the help of database application developers and companies that take the proper steps towards differentiating the information they receive from the information of their competitors are able to establish themselves as a trusted member of their chosen niche.
Does Your Business Have The Proper Database Application In Place?
If the answer is no, be sure to pick up the phone and contact a developer as soon as possible, so that you can find out more about the advantages that they have to offer.
Cybervn Inc.
713.826.1116
13207 Poplar Glen Ln. Houston Tx 77082