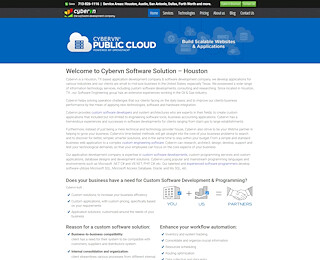 5 Things You Should Know About Mobile Application Development
When it comes to mobile application development, it may seem like a no brainer at this point and for most businesses, the development of a mobile application is simply a given. However, that does not mean that there still aren't a few things that you will need to know about this important process in order to get the most out of it.
Whether your business is in the development stages or they are looking for a mobile application development firm that can improve their existing app, there are certain things that you must know before proceeding.
1. Target Audience Information
Do you know the ins and outs of your target audience? In order to experience your desired level of success and achieve your chosen objectives, you'll need to engage in deep market research before you launch the app. This information will inform your marketing plans and allow you to place your app in front your chosen audience without having to spend an excessive amount on more traditional methods for getting the word out.
2. You Need To Analyze Your Competition
Analyzing your competitors is a double edged sword. While you definitely need to take a closer look at what they are not doing and analyze your ability to fill those voids, you are also going to need to spend some time analyzing what they are doing right so that you can emulate these strategies for your own launch. Any company can isolate weaknesses and develop strategies that are based on them, but a truly progressive business has the ability to improve on strengths as well.
3. Level of Efficiency
Once your app has been downloaded onto a consumer's phone, the fastest way to ensure your swift and decisive removal is providing an app that runs in an inefficient manner. If your app does not use data efficiently and causes the person to consume more of their allotted amount each month than expected, your app is going to be deleted, forgotten about and is also likely to receive extremely poor word of mouth as a result.
4. The Importance of Pricing
While it may be tempting to offer an app at a certain pricing point for a number of reasons, the importance of offering the proper pricing point should not be lost on anyone. Pricing the app properly once it has been launched is crucial and in most cases, it is in the company's best interests to simply offer the app for free during the early going. This creates positive buzz and great word of mouth, letting your target audience know that they are missing out on something special by not using the app.
5. Test Results
If you do not test the app before it hits the public sphere, you could have several bugs and kinks that still need to be removed. By testing the app before it makes its way onto the marketplace, companies can avoid the embarrassment that comes with having to rescind the app once it has already been released.
Cybervn Inc.
713.826.1116
13207 Poplar Glen Ln. Houston Tx 77082