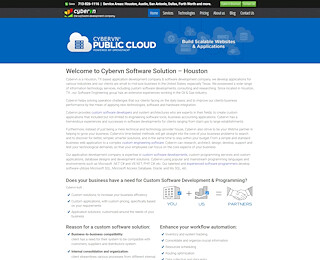 Finding Out More About The Importance Of Your Ms Access Application
Having a MS Access application is a given for a number of companies nowadays and while most businesses have implemented these apps in their workplace, there are a number of people who are still aware of the benefits that these apps can provide. The time has come for a closer look at your MS Access application and its overall level of importance.
What Is MS Access?
This database application is used by various individuals as a means of capturing their data and being able to manage it a way that is truly meaningful. Professional data managers are relying on MS Access applications on a more regular basis when they are in need of more advanced methods of data collection and reporting. Best of all, regular users can utilize an MS Access application without requiring additional training.
What Are Some of The Advantages That This Application Has To Offer?
Easy To Use
Thanks to the help of MS Access, those who are responsible for managing data can now rely upon a relational and fully functional database. This database is set up in the course of minutes and the database has wizards that walk you through each and every step of the way. Its interface is highly intuitive and data can be retrieved quickly.
Simple Integration
If you are already running Windows, MS Access can be integrated with all of your developing software programs. Even if you have non Microsoft products being used as your back end tables, MS Access can still be used at the front end.
Saving Money
In many instances, a company is relying upon several different systems to perform the same function that can be provided by one application. With the help of MS Access, businesses can finally eliminate the need for all of these extra applications and systems that are not delivering any added value. It is far more economical than any other system you can use and companies that neglect these savings cost themselves hundreds and even thousands of dollars over the long haul.
Helpful Storage Capacity
Storage capacity is of the essence when you are establishing any database application and MS Access is certainly no different. These databases are able to hold up to 2 gigabytes worth of data and reduce the need for additional storage.
Ability To Support Multiple Users
The best applications reduce the need for meetings and other gatherings of that nature because they allow employees to collaborate through their usage. MS Access gives multiple users the ability to use the application and this keeps workplaces running far more efficiently than any other alternative.
As you can see, this application is a must have for any company that is looking for the best ways to remain on the cutting edge of their chosen industry going forward. There are simply too many advantages to ignore and while you should not always believe the hype when it comes to the popularity of certain apps, MS Access has risen to the top of the heap for very good reason.
Cybervn Inc.
713.826.1116
13207 Poplar Glen Ln. Houston Tx 77082