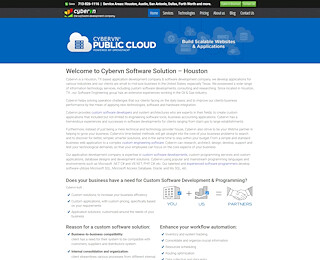 How To Choose The Right Software Development Company
Modern businesses that wish to succeed over the long haul must select the right software development company and those who do not spend the proper amount of time and effort on this decision will experience a great deal of difficulty when it comes to achieving their chosen objectives.
While there are no ironclad commandments as far as choosing a software development company is concerned, there are certain criteria that should always be considered and we are here to provide businesses that are in the process of making a selection with further insight.
5 Tips On How To Select The Right Software Development Company
1. Technical Expertise
In a perfect world, the software developer than you choose will have a great deal of expertise in this field and not be a freelancer who develops software in the meantime. For example, if the software developer is merely developing software while they are in the midst of developing websites, this is a sign that you need to take your business elsewhere and select a developer that is strictly focused on this industry.
2. Strong Business Policies
This might not concern you during the process of software development, but when a company does not take the time to research the business policies of any partner that they are considering, this can cause any number of issues over the long haul. If the software development company that you are considering does not have the proper business policies, this severely limits their ability to help you. The best businesses are fully transparent and 100 percent honest at all times.
3. Fully Committed
Your software development projects will typically come with a certain deadline and when the company you choose is not fully committed to helping you achieve your objectives, this can be very problematic. The company that you end up deciding upon must be able to churn out a finished product that is ready to go by the time your deadline arrives, so that you are not left trying to explain any unwanted delays to your partners and target audience members.
4. Well Defined Methodology
A reputable company that can provide you with the proper software should be able to offer you with a fully defined methodology and be explain to explain each step of the process in layman's terms. Any software developer that does not have a clearly defined method for how they plan to handle your project does not have a plan at all and should be treated as such. It is also important to find out more about how you are expected to be involved in the production process.
5. Proximity
You may be able to find better companies if you cast a much wider overall net, but when a company is not in close proximity to your location, this makes the development process far more difficult. It is preferable to select a company that is located within close proximity to your own, as they are also bound to have a better idea of what your needs and their ability to successfully fulfill them.
Cybervn Inc.
713.826.1116
13207 Poplar Glen Ln. Houston Tx 77082