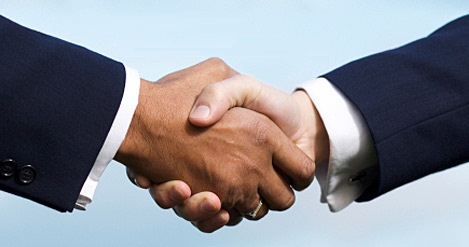 When searching to hire a software company, look for these traits
They should quickly realize your initial vision and able to offer value-added to your final product, not just merely an assembly-type shop.
They should have an adequate amount of experiences regarding the product, i.e. choices of technologies and recommendations, bold part pricing lead to concrete quote once substantial requirements given, post production support options.
They should have built software similar to your product, it could have been accumulated features from different applications, and they should have a portfolio of their recent projects.
They should portrait and possess a positive and engage communications, from the get go, it might not guarantee the future but is a good indicator for good and successful project down the road.
They should have solid partners, sizable clientele, and good references relating to software developments.
They should propose a sound and solid process of software development managing and testing which transparent to all parties.
They should offer a warranty for at least 6 months from the product released time.
They should offer the competitive pricing dragon city hack android when compared to other shops.
Most people used pricing as the measuring stick for their decision in choosing the software consulting firm, more often than most this lead to a complicated relationship and resulted in a not so successful project. By diligently choosing the firm that best fit your style, environment, timeframe, and budget should give you the best bang for your project buck, our custom application development Houston group strive to be part of the solution for your project.